Focused on improving the efficiency and effectiveness of our local government
The Town of Aurora Republican Committee is comprised of dedicated citizen-leaders who donate their time and efforts to ensure that reputable candidates are identified and supported before, during and after the election cycle. We continually look for candidates who can be entrusted to keep our town's Government small, efficient and responsive to the critical needs of the community. The centuries-long success of our Town (and Village) is due in no small part to the limited intrusion of the local Government into the lives of the citizens and businesses, as well as the modest tax-levy that comes with our smaller, leaner Government mindset. Success breeds success and Aurora is the proud home to scores of Corporate Executives, Entrepreneurs, Artists and Blue-collar workers. All whom cherish and support the eclectic, unique and exciting community atmosphere free from an expensive and
overbearing
local bureaucracy. Aurora truly is a community that values its small-town feel as much as its storied past and endless future. Everyone from local citizens, visitors from nearby, or tourists from far away truly knows what its like to live on Main Street, USA.
While our primary focus is on the continued-success of our immediate local Government, the Committee also assists in obtaining the necessary support for County, State and Federal-level Republican candidates running for office in various elections.
---
Powered by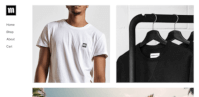 Create your own unique website with customizable templates.